Contact King Fry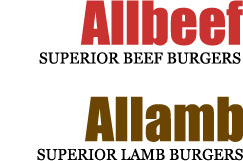 Did you know that our entire range of products are being developed to be Gluten-Free?
Same great taste - Gluten-Free
As demands grow for healthier alternatives we have what your customers need so that everybody can enjoy the great taste of ALLBEEF and ALLAMB! Ask for details.